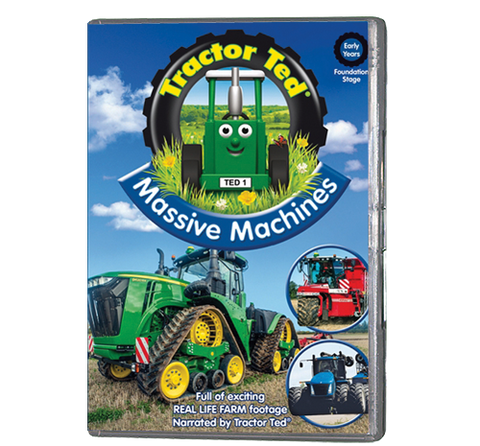 Tractor Ted - Massive Machines (DVD 206)
There are so many massive machines working on the farm. Come and see tractors with huge wheels or caterpillar tracks as big as a car.  There are two massive muck spreaders working too.  Farmer Tom and Milly are collecting Jack from his friend's dairy farm where Les is helping out. Watch out Les, there's water about!
Full of Tractor Ted interaction as he pops up on screen to narrate the real life farm action. Encourages full engagement with listening, singing and massive machinery recognition, perfect for young children (and a learning opportunity for Mums, Dads and Grandparents too)! 
Running time 40 minutes

Colour, UK PAL DVD

Aspect ratio 16:9
---
We Also Recommend