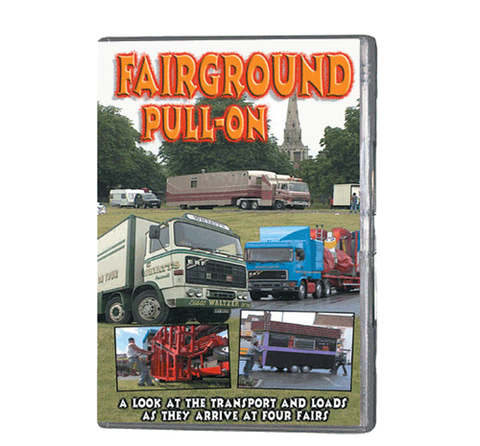 Fairground Pull-On (DVD 033)
For many people the fairground appears as if by magic. One day the streets are normal with shoppers and car parks; the next day the fair has arrived, fully constructed and ready for opening.
This narration free DVD goes behind the scenes and looks at a different side of the travelling showmen's skills as he manoeuvres the enormous loads into position with pin-point accuracy.

The DVD also shows the varied forms of transport still being used by today's travelling showmen, from the vintage Fodens and Scammells to the very latest high tech machines.

Visiting four of the countries leading East Midlands fairs: Nottingham Goose Fair, Stamford Mid-Lent Fair, Cambridge Mid-Summer Fair and Boston's May Fair, the DVD will appeal to fairground and transport enthusiasts alike.
Running time 58 minutes
Colour, UK PAL DVD
Aspect ratio 4:3
---
We Also Recommend