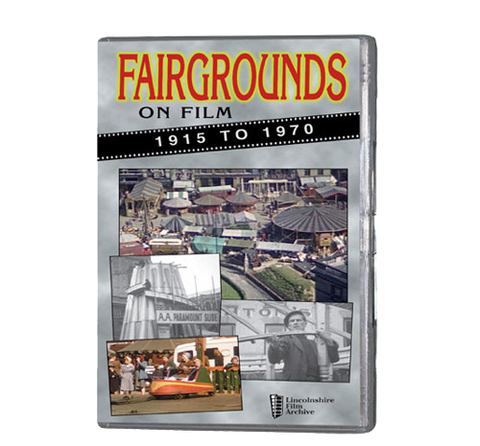 Fairgrounds on Film 1915-1970
This special archive presentation gives fairground enthusiasts and fans alike the opportunity to look back at fairground life between the years 1915 and 1970. Fairground rides and attractions show include steam driven rides such as the Gondola, Whale Switchback, and Harry Lee's famous Steam Yachts. The Moonrocket, Chairoplanes, Cakewalk, Chaser, Ferris Wheels, Skid, juvenile rides and freak shows are also featured with many more too numerous to mention.
Fairground build-up is shown in 1935 and the late 1940s, along with some stunning colour film of VE Day celebrations. The material was shot in several towns and cities by local film makers and this video presentation shows the material much as it was shot - silent and with no attempt to re-edit it or modernise it by adding music, narration or sound effects. However, titles have been added to help explain and date the items where possible.
Running time 40 minutes
Colour and B/W
UK PAL DVD
Aspect ratio 4:3
---
We Also Recommend