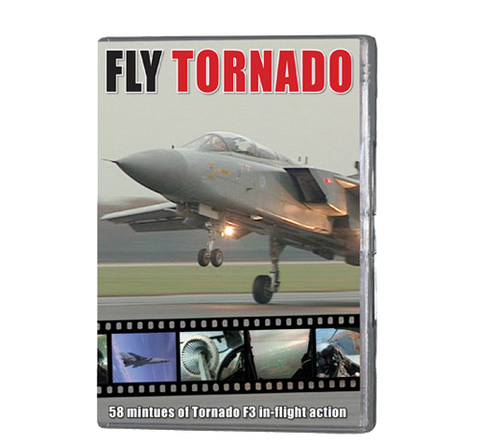 Fly Tornado F3 (DVD 050)
Take a privileged seat with the aircrew of one of the RAF's frontline fighters, the Panavia Tornado F3 ADV.
Includes low level footage over the Falkland Islands and air to air refuelling with a C-130 Hercules. Missile firing with AIM-9L Sidewinder missiles and Sky Flash MRAAM in Aberporth Airspace, Wales. Also includes 56 RAF Squadron's display aircraft at RAF Coningsby's 1994 Air Show, with stunning pictures and cockpit audio.
Unique shots taken from an escorting Tornado when the body of General Sikorski was flown back to his country in a TU-154 'Careless'. A guided tour of the Dover coastline by RAF Manston Air Traffic, plus much more.
This is a truly unique and engaging DVD with 58 minutes of fast jet action - a real must for all jet enthusiasts.
Running time 58 minutes
Colour
Aspect ratio 4:3
UK PAL DVD
---
We Also Recommend