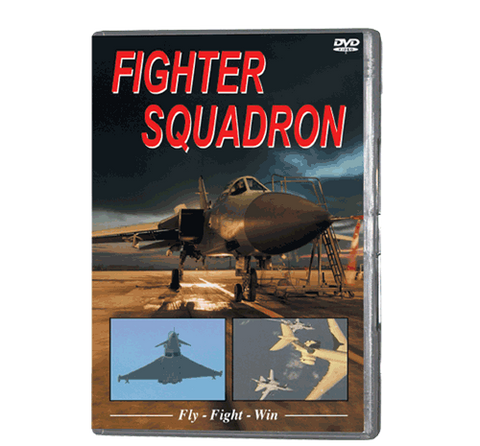 No. 5 Fighter Squadron (DVD 034)
No 5 Squadron, RAF Coningsby - UK, have opened their doors for an unprecedented guided tour of a fully operational Tornado Squadron. O.C. 5 Squadron introduces the Squadron Operating Facility and its NBC warfare provisions; A Tornado pilot walks you around his jet and shows you inside the cockpit, while his navigator explains the Jets complex computer navigation system.
A years worth of training missions are compiled into this tape including action from Cope Thunder, Operation Nomad, Exercise Brilliant Foil and Linked Seas, and 5 Sqn's air-to-air and air-to-ground strafing mission. Plus missile firings including inverted Sky Flash launches.
No. 5 Squadron's ground crew are filmed hard at work handling Sky Flash and Sidewinder missiles during an Operation Turn Round (OTR), loading the F3's 27mm Mauser Canon with rounds for a strafing mission, plus we take a look around their Hardened Equipment Shelter and other working areas.
Running time 60 minutes
Colour, UK PAL DVD
Narration free, includes interviews
Aspect ratio 4:3
---
We Also Recommend