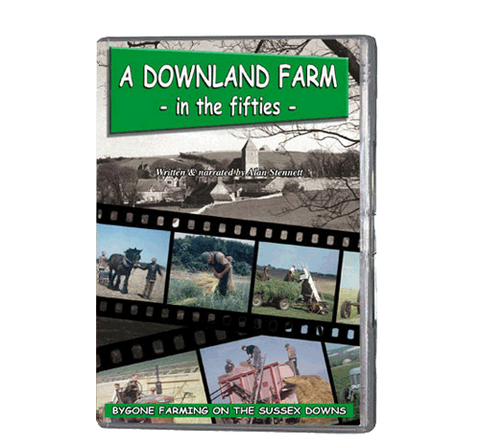 A Downland Farm in the 1950s (DVD 082)
From the makers of the award winning Farming on Film series comes this fascinating new archive video showing life on a Sussex Farm at the time of significant change.

More than 30 men were employed at harvest, with a range of machinery including several tractors, binders, reapers, a threshing set and a flax puller seen at work. Stacks were made and thatched by hand, with the aid of a boom and grab to lift the hay from the carts. Crops featured include cereals, flax, hay and silage as well as root crops for winter feed. A unique look back at a time when the English countryside was a busier place.
Running time 55 minutes
Written and narrated by Alan Stennett
Colour archive
Aspect ratio 4:3
BUY THIS ITEM AS PART OF A FARMING ARCHIVE BUNDLE AND SAVE £10
---
We Also Recommend