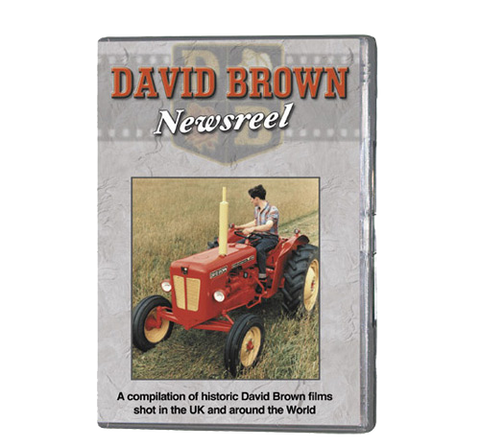 David Brown Newsreel (DVD 016)
David Brown Newsreel is a collection of short films made in the 1960s by the Yorkshire Film Company for the David Brown Corporation. The films featured in this video include:
"Assignment David Brown" (1969), which was produced to show the size and diversity of the company and features its factories, a range of products including tractors, engines, ships and hovercraft and the famous hand-built Aston Martin sports car; "Switch to Selectamatic" (1965), filmed at the Meltham factory and farms across the UK was made to introduce the new range of white tractors; "Newsreel No.1" (1961), shows David Brown tractors and equipment hard at work in Nigeria and Ghana; "Shrimping in Morecambe Bay", a short film which demonstrated one of the more unusual jobs that older David Brown tractors were put to; "Adverts", individually made for David Brown dealers, showing the latest tractors (includes 990 'Autodrive'). A fascinating historical DVD document of this World class company at the height of their popularity.
Running time 55 minutes
Colour, B/W. UK PAL DVD
Aspect ratio 4:3
---
We Also Recommend