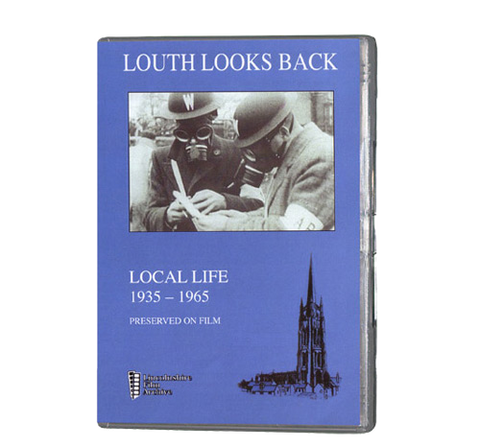 Louth Looks Back (DVD 046)
Remember the Big Freeze of 1938 with its horse-drawn snow ploughs, and ice hockey on Elkington Lake? Or what about the repairs to Louth St James's in 1937, War Weapons Week in 1941, or the Soap Box Derby of 1963?
This archive DVD compilation includes dozens of scenes from the much loved Playhouse Newsreels, filmed by Bert Hallam and Bert Rawlings over half a century ago, together with a wealth of other motion picture material from the pre- and post-war periods.
There are the Lincolnshire Shows at Louth in 1936 and 1949, a Gyrotiller at work near Skidbrooke, the Newmarket Ropewalk, the Home Guard, of course, five local schools, even a pre-war production by the Operatic Society.
Colour scenes include Kenwick Fete in 1954, RAF Manby receiving the Freedom of Louth, 1963 Carnival Week, and some excerpts from the delightful 'Ramble Round Louth', featuring peaceful countryside near Legbourne, Cawthorpe and Tathwell, filmed in the fateful Spring of 1940.
Running time 50 minutes

Colour and B/W, UK PAL DVD


Aspect ratio 4:3
---
We Also Recommend