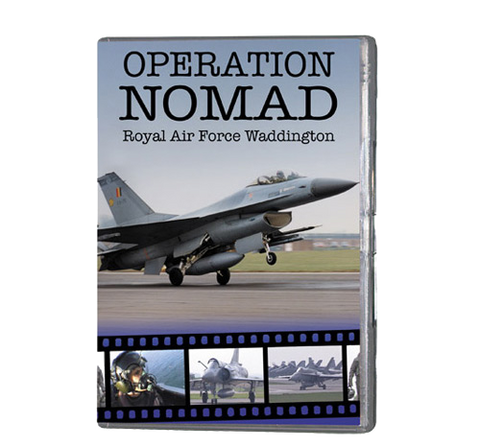 Operation Nomad (DVD 029)
RAF Waddington in Lincolnshire hosted one of the most effective training exercises available to fast jet pilots utilising the ACMI theatre, and the North Sea combat range. Operation Nomad is a Multi National Dissimilar Air Combat Training course that involved RAF Tornado F3s, French Mirage 2000, Belgian F16s and Spanish F18s.
This video includes Operation Nomad events of 1995, 1997 and 2001 with interviews and a fascinating look at the debriefing of aircrew in the Air Combat Manoeuvring Instrumentation (ACMI) theatres at RAF Waddington and RAF Coningsby.
Also included on this video - Swedish AF SAAB Drakens visiting RAF Waddington in 1997 for a training exercise. Since the closure of the ACMI theatres at RAF Coningsby and RAF Waddington, this film has become a record of an era in aviation not to be repeated.
Running time 55 minutes

Colour, UK PAL DVD
Aspect ratio 4:3
Commentary free with aircrew interviews and air traffic audio
---
We Also Recommend