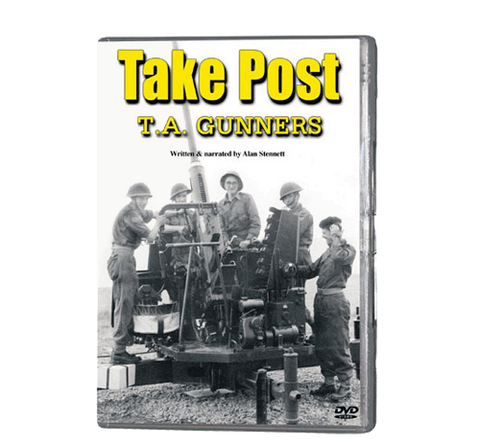 Take Post - T.A. Gunners (DVD)
The Territorial Army has helped defend Britain for nearly a century, with units spread all over the country as a 'trained and equipped reinforcement' for the Regular Army. One such unit was the 440 (Humber) Light Anti-Aircraft Regt RA (TA), based in North Lincolnshire and East Yorkshire, which served from the late 50s until 1967. Using archive film footage, this video records the operation, training, and annual camps of 440, and one of its predecessors, the Louth-based 'Q' Battery of 529 Regiment, at a time when nuclear war often seemed imminent, and defence against attack from the air was vital.
Setting up and firing the guns, radio and radar integration and use, and the movement of equipment to and from the training areas in Norfolk, Cornwall, Wales, and Northumbland are all featured with comments and vivid recollections from some of the actual participants, re-united for this video.
The TA's work during the East Coast Floods of 1953 is also shown with footage of the destruction that was caused on the Lincolnshire coast.
Running time 52 minutes

Written and narrated by Alan Stennett

Colour/BW, UK PAL DVD

Aspect ratio 4:3
---
We Also Recommend