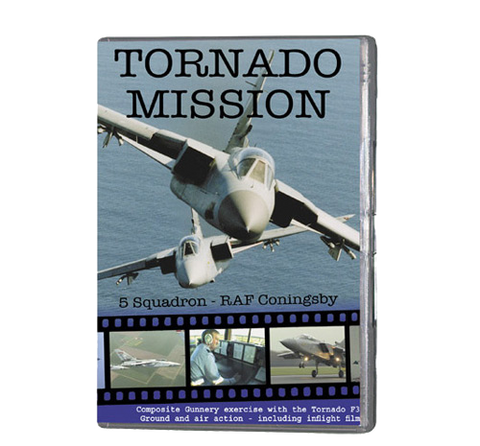 Tornado Mission (DVD 034)
Sit back and enjoy exclusive fast jet action with an insight into the training of a frontline Squadron.  This documentary experiences a composite gunnery course first-hand, with full aircrew briefing, technical preparations of the jet, and the final mission, seen from the ground and the air.
Onboard cameras record the ground strafing with two way conversation between RAF Wainfleet tower and the attacking jets. Includes air-to-air firing at a target banner, before returning to 5 Squadron, RAF Coningsby to study the results by counting the hits.
Running time 45 minutes
Narration by interviews
Colour, UK PAL
Aspect ratio 4:3
---
We Also Recommend