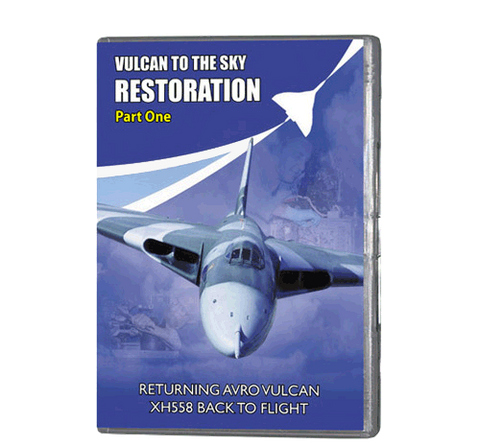 Vulcan to the Sky Restoration 1 (DVD 093)
This is the first in a series of videos documenting the complete, and exclusive, story of the restoration to flight of Vulcan XH558 at Bruntingthorpe Airfield in Leicestershire. This series is unique in telling the complex story of the restoration of this phenomenal aircraft.

Part One introduces the teams, and begins with the contamination examination and non-destructive testing of the airframe using x-ray, ultrasound, eddy current and videoscope. Enhanced inspections led to a thorough manual examination of the airframe looking for signs of dissimilar metal corrosion, and many systems which are no longer required have to be removed including the Red Steel radar.

This DVD also includes bonus material featuring a guided tour of the hangar floor by Vulcan Operating Company manager Andrew Edmondson.  You'll not find another series of videos like these.
Running time 90 minutes
Narrated by David McAlister
Colour
Aspect ratio 16:9
---
We Also Recommend