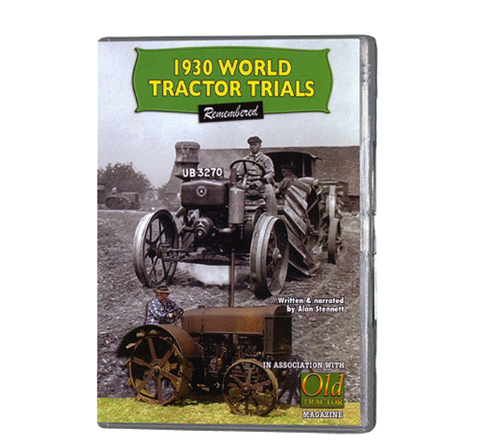 1930 Tractor Trials (DVD 088)
The World Agricultural Tractor Trials of 1930 were a major event in the history of farm tractors in Britain. 36 tractors, from seven different countries, ranging from massive crawlers to three motor cultivators for market gardeners, were brought to one site in Oxfordshire.
Among the machines to be seen are five of the earliest Caterpillar models, a four-wheel drive French Latil, three Peter Brotherhood tractors, a Vickers Aussie, two Swedish Munktells, a Linke crawler from Gernany and what is probably the only Hungarian-British HCSC in the world, as well as machines from Case, Massey Harris, Marshall and one of the few failures of the trials, the Fordson Model N, which went on to be one of the world's most successful tractors.
Running time 56 minutes

Colour, UK PAL DVD

Aspect ratio 16:9

Written and narrated by Alan Stennett
---
We Also Recommend