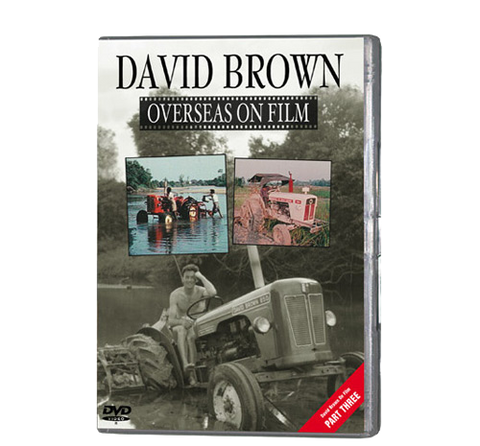 David Brown - Overseas on Film (DVD 079)
David Brown exported tractors and farm machinery all over the world, from the frozen mountains of Scandinavia to the tropical forests of Africa, and the company's film crews followed the tractors wherever they went. Fortunately, many of those films were preserved, and their fascinating glimps es of international agriculture from half a century ago have been used for this third volume of the David Brown on Film series.
The material includes an 'International Rescue' operation to get a PTO case to a snow-bound farmer in Norway, a State Fair in the USA, fruit farming in the Lebanon, rice and scrub clearance in Ghana. Tractors and implements from the 1940s to the 1970s can be seen at work in everything from dusty desert roads to swampy paddy fields, and the crops grown include rice, sugar cane, maize, bananas, ground nuts and grapes.
David Brown was a major name in British machinery exports, and this video shows it all, and its products, at the height of their fame.
Running time 56 minutes

Colour, B/W. UK PAL DVD


Aspect ratio 4:3

Written and narrated by Alan Stennett
---
We Also Recommend