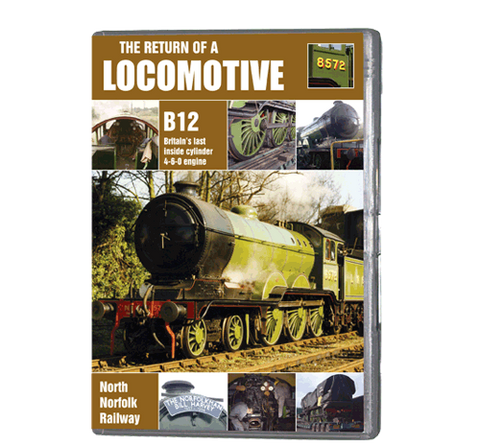 B12 - The Return of a Locomotive (DVD 061)
The unique story of how Britain's last inside cylinder 4-6-0 locomotive was brought back to life. Engine 8572 was saved for preservation by the Midland and Great Northern Joint Railway Society and it was a mammoth struggle to get her back into steam on the North Norfolk Railway.
The restoration was undertaken in German workshops where she steamed again for the first time after 30 years of silence before the long awaited return.
This film is set apart from others by the amount of stunning foot plate sequences, with the drivers and firemen in action. This is complemented by a backdrop of dramatic scenery as the engine tackles the gradient for the first time. Use of specially mounted cameras provide unique views of the motion and wheels during operation. Preparation and disposal of the B12 is also featured.
Running time 60 minutes
Written and narrated by Neil McCafferty
Colour/BW, UK PAL
Aspect ratio 4:3
---
We Also Recommend