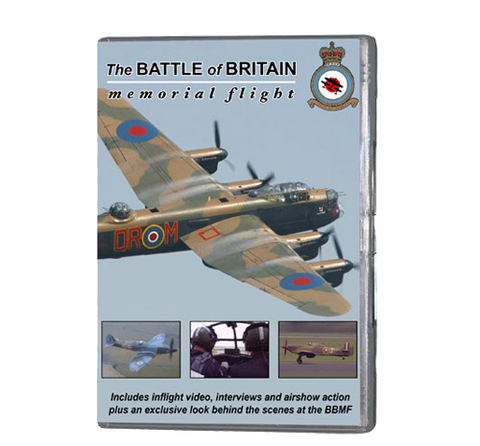 Battle of Britain Memorial Flight (DVD 027)
Fifty years after the end of World War Two, the RAF still operates a unique collection of aircraft dedicated to the memory of those who fought in the airborne conflict.
This film goes behind the scenes to look at the Battle of Britain Memorial Flight today and includes exclusive air to air film and a rare opportunity to see inside the only Lancaster bomber flying in Europe.
Meet the men who fly the aircraft; the ground crew that maintain them; pilots who flew them in the war; the fast jet pilot who compares the charismatic Spitfire with today's Tornado F3 and discover why a Hurricane rebuild cost the Flight a Spitfire.
Running time 52 minutes
Colour and B/W
Narrated by Jack Currie
Aspect ratio 4:3, UK PAL DVD
---
We Also Recommend