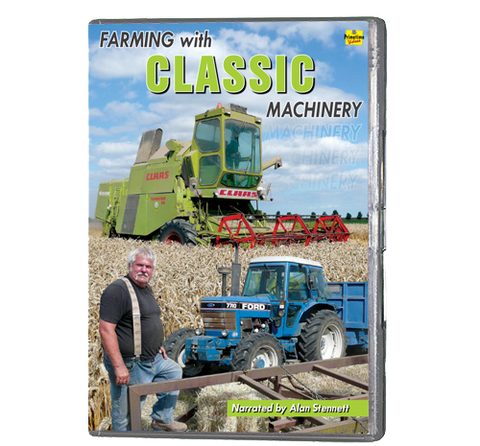 Farming With Classic Machinery
Micky Smith loves tractors and machinery from the classic era. But he doesn't just collect them, he still uses them on his farm. You won't see a new tractor here! This DVD follows Micky's farming year with many of his machines from the 1970s and 80s in operation, doing jobs from planting and cultivating in the Spring, haymaking and harvest in the Summer, to beet and potato lifting in the Autumn. 
Machines seen include a range of Ford tractors including 3600, 4000, 4600, 5000, 6610, 7710, 7810 and 8210 series. We also see machines from John Deere, Massey Harris International and JCB - all using implements and attachments from the same era. Also features Claas Senator and Dominator combines.
Narrated by Alan Stennett
Total running time 80 minutes
Colour UK PAL DVD
Aspect ration 16:9
---
We Also Recommend