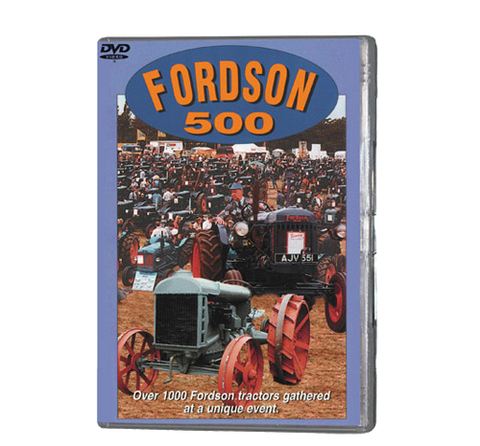 Fordson 500
When a group of vintage tractor enthusiasts in Nottinghamshire and Lincolnshire decided to try to get 500 old Fordsons together in one place, they didn't realise what they were starting. Less than a year later, 20,000 visitors gathered in the Newark Showground to enjoy the spectacle of more than 1000 blue, orange and green tractors. There were Fords, Fordsons, Does, Countys, Muir-Hills and a host of other less well known variants, some of them in immaculate showroom condition, others apparantly fresh from the field, but all descended from Henry Ford's pioneering machine of 1907.
The event was supported by New Holland, who currently manufacture Ford Tractors, and local dealers Platts-Harris, both of whom provided entertaining displays which complimented the main ring parades of veteran machinery.
This video covers both parades and demonstrations, as well as taking a closer look at a representative sample of machines. A working Howard Dungledozer, a tractor-drawn binder, and a fifties combine harvester add to the attractions, but the stars are the tractors themselves.
Running time 90 minutes
Colour, UK PAL DVD
Aspect ratio 4:3
Written and narrated by Alan Stennett
---
We Also Recommend