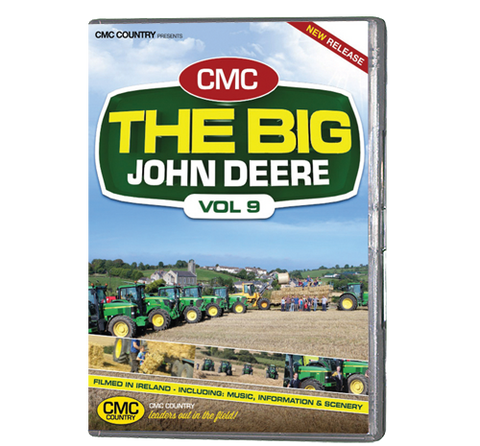 The Big John Deere 9 (DVD)
This much awaited DVD is the ninth installment in this popular series and is launched every year at the National Ploughing Championships.
For the first time, our dvd has been filmed solely in Ireland, in places like Tipperary, Cooley in Co. Louth and Co. Down as the Irish weather has been great! And of course, everyone knows, there is no where with such nice scenery as Ireland.
Total running time approximately 60 minutes

Colour UK PAL DVD
Aspect ration 16:9
---
We Also Recommend